We're on the Mission
To provide exceptional Prosthetic and Orthotic patient care with integrity. We empower our patients to achieve maximum comfort and mobility while leading dignified lives. We're committed to being the leader in holistic Rehabilitative Care.
Culture & Values
Our Commitment to Excellence and Customer Satisfaction
1
Integrity
We hold ourselves accountable to the highest ethical and professional standards in all aspects of our business
2
Innovation
We constantly strive to find new and better ways to enhance our patients' quality of life
3
Quality
Our commitment to using top-notch materials and delivering excellent service sets us apart
4
Empathy
We prioritize understanding our patients' needs and experiences to provide compassionate care
5
Responsibility
We take responsibility for our actions and decisions, and always strive to do what is best for our patients and communities
6
Collaboration
We work with patients, families, and healthcare providers to achieve the best care possible
Become a part of Our Journey
Meet Our CEO
As CEO of Mobility Ideal Health Care, my vision is to empower individuals with physical challenges through innovative prosthetic and orthotic solutions. We're committed to excellence and passionate about enhancing mobility, independence, and well-being for our clients.
– Rakesh Jain
CEO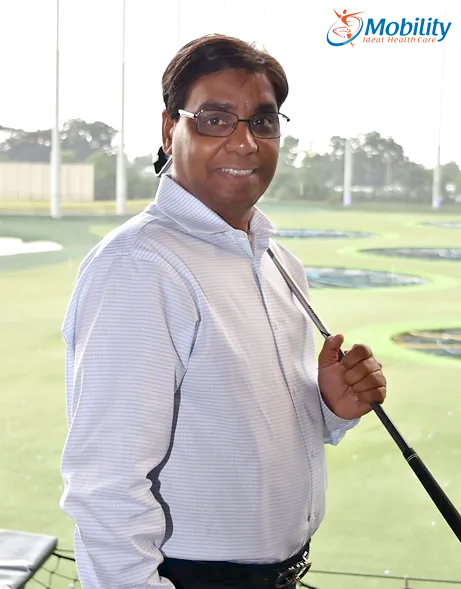 © Copyright 2023. All Rights Reserved.