Care Crafters
We carefully assess your specific gait disability and develop a prosthetic or orthotic prescription care plan to bring you to your ultimate ambulation potential!
Primary areas of care
We provide various services to help you achieve all of your goals and more!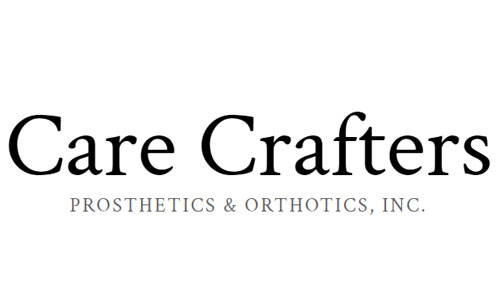 We are Care Crafters
Care Crafters' foundation was built in 1996 by our senior practitioner, Thaddeus "Ted" E. Drygas. Having attended Nyack High School in Rockland County, Ted dedicated his life's work to ensuring the availability of exceptional prosthetic and orthotic devices to the people of his home community. Using his mechanical skills and education with a strong understanding of gait and biomechanics to improve mobility, Ted established Care Crafters on believing in personalizing the patient experience with dedication and quality craftsmanship.Care Crafters was acquired by Mobility Ideal Health in 2021.
Anthony LaMorgese
I have been struggling for over 3 years to get a prosthetic to fit me properly. I went to 2 other Prosthesis before seeing Ted Drygas at Care Crafters and he has changed my life. He made me a prosthetic that I can wear every day and live a better quality of life than I have in quite some time. I will forever be grateful for what he not only did for me, but my family as well. Thank you Mr Drygas from the bottom of my heart. I would also like to add that his secretary, Kathy, is an absolute pleasure to deal with. She ALWAYS accommodates me.
Paul Altenburg
Great service! The staff & technicians are top notch. Ted and his crew are incredibly knowledgeable, compassionate and professional. They always go the extra mile to make sure the patient gets the best possible treatment and solution for their problem.
Colleen
My Husband is a bilateral amputee. Who has known Ted for 20 years. The man is meticulous. He knows his craft. He is compassionate, considerate and the master of his craft. He changed my husband's life, gave him his freedom back, we are forever thankful.
Contact Us
---
Email
ted@mobilityidealhealth.com
Phone
(845) 426-6900
Fax
(845) 426-6926
Address
95 New Clarkstown Road
Nanuet, NY 10954
HOURS OF OPERATION
---
Monday: 8:30 AM – 5:30 PM
Tuesday: 8:30 AM – 6:30 PM
Wednesday: 8:30 AM – 5:30 PM
Thursday: 8:30 AM – 5:30 PM
Friday: 8:30 AM – 5:30 PM
Saturday: Please call for availability
Sunday: Closed
Discover the possibilities with advanced prosthetic and othotic solutions.
Reserve your consultation now!
© Copyright 2023. All Rights Reserved.